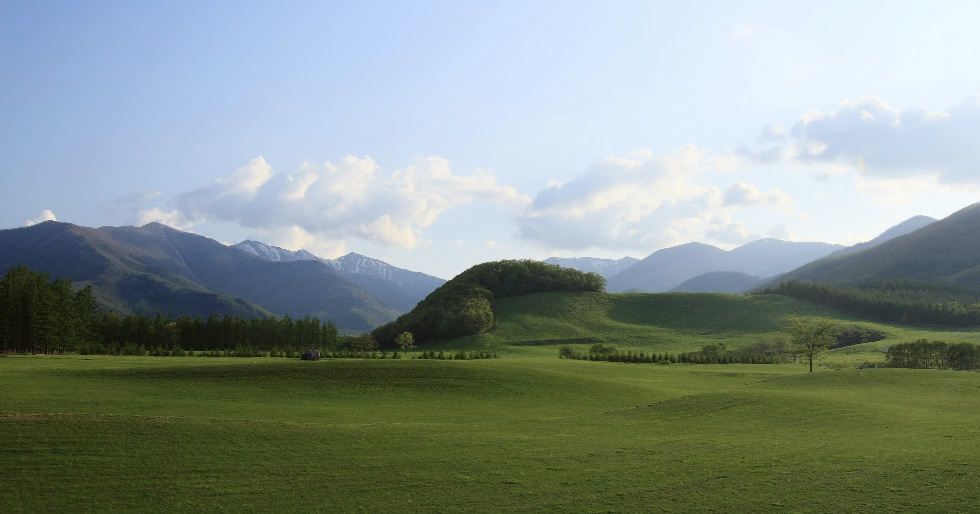 Tokachi Millennium Forest was awarded Highest Performance Prize from JSCE(Japan Society of Civil Engineering)
The earth garden in the Millennium Forest: Turfed rolling hills are extending towards Hidaka, Mountains
2018.3.6
TLP was awarded Highest Performance Prizes in Japan and Overseas
Takano Landscape Planning (TLP) was awarded many Highest Performance Prizes during the contests of the landscape architecture in Japan and Overseas.
1. Sato International Award to Mr. Kanekiyo, CEO of TLP
In May 2017, Mr. Norihiro Kanekiyo, CEO of TLP, was commended by the Park & Open Space Association of Japan for his long-term contribution to the activities of the international landscape architecture and the Sato International Prize was awarded. The Association has appreciated his landscape design projects in Asia, Africa, and France and his lectures and presentations during IFLA (International Federation of landscape Architects) conventions. The picture below is the Japanese Garden in Albert Kahn Garden of Hauts-de-Seine, France; one of the many appreciated landscape designs.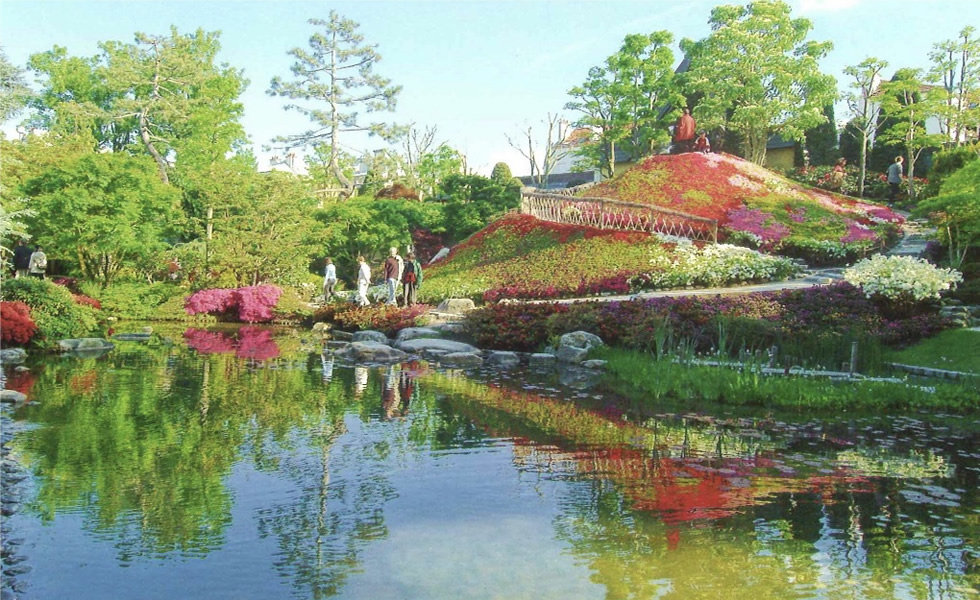 Mt. Fuji covered by azalea in Albert Kahn Garden
2. Outstanding Performance Award during IFLA-APR Convention
During the IFLA-APR (International Federation of landscape Architectures in Asia Pacific Region) convention held in Bangkok, Thailand in November 2017, two projects of TLP in Japan and Taiwan were commended three prizes for the categories of the urban landscape, city gardens, and environmental conservation;
(1) Asahikawa Kitasaito Garden, Asahikawa City, Hokkaido, Japan
The Cultural and Unban Landscape Category:

Outstanding Performance Award

The Parks and Open Space Category:

Honorable Mention
(2)Dongshan River Eco-Park, Yilan County, Taiwan
The Nature Conservation category:

Award of Excellence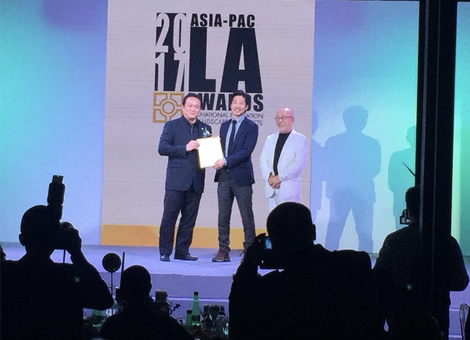 The Award Ceremony in Bangkok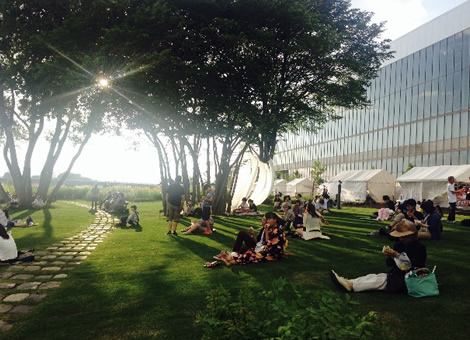 Asahikwa Kitasaito Garden
3. JSCE Highest Performance Award to Tokachi Millennium Forest
The Japan Society of Civil Engineering (JSCE) commended TLP the Highest Performance Prize for the category of landscape design to Tokachi Millennium Forest of Hokkaido in January 2018.

Award Ceremony of JSCE Design Category held in Tokyo in January, 2018
The Person sitting in the middle of the front row with the white jacket is Mr. Fumiaki Takano, Chairman of TLP. He has devoted to the planning, design, and construction supervision of the Tokachi Millennium Forest and afterwards, to the operation of the park continuously. The Forest Park has a huge area of approximately 400ha in Shimizu Town of Tokachi District. TLP planned, designed and created the Millennium Forest as an eco-resort not limited by the duration of human life, but one that will persist for over thousands of years to come.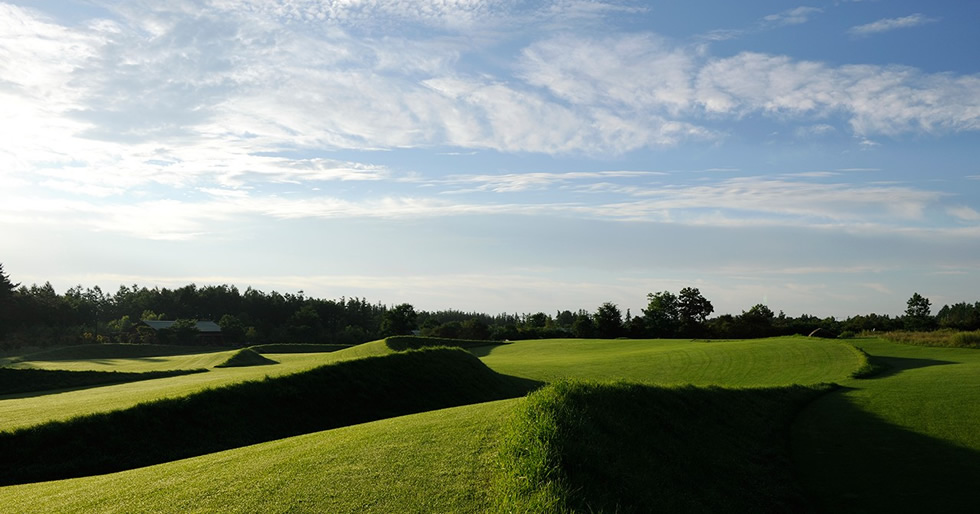 Millennium Forest Earth Garden : Big Garden with Beautiful Shade and Shadow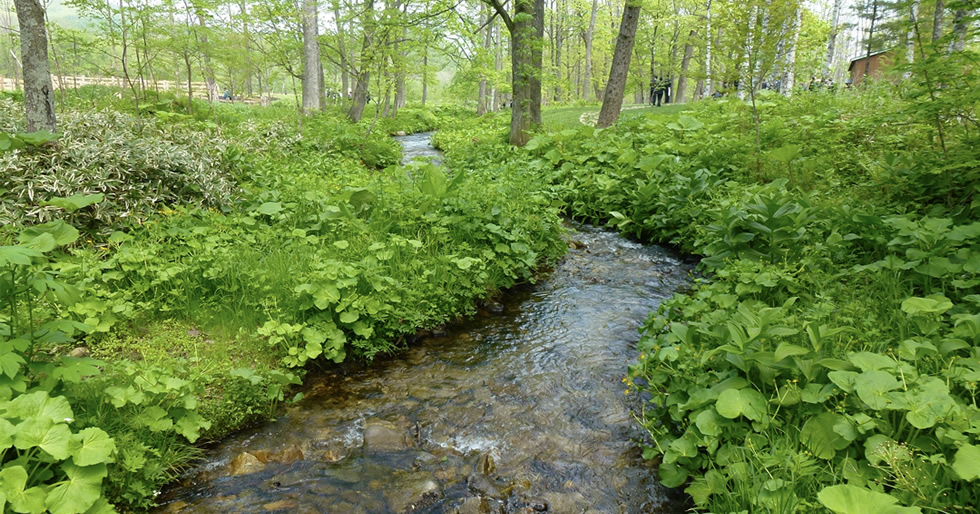 The Entrance Garden: The well-maintained forest garden welcomes the visitors and the inherent species of Hokkaido are encouraged to grow.